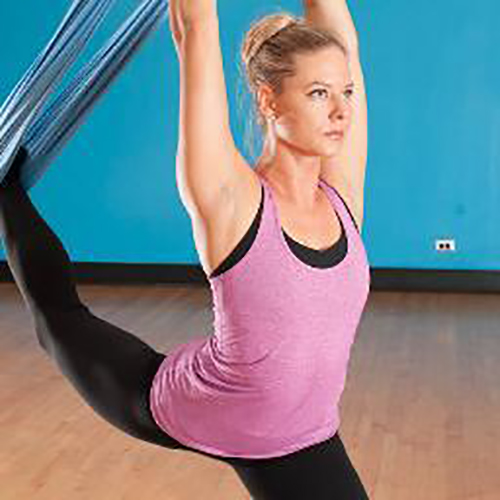 ---
Founder: Katya Sidelnik
Katya has a humbled approach to the classroom; challenging you to mindfully go to your edge. While her grounded, effervescent energy keeps you relaxed yet motivated. She has been a student of yoga for the last sixteen years but really fell in love with the practice after an injury ended her dancing career. Her time on the mat started as a journey for physical exercise and evolved into a daily practice that healed her physically and mentally. When Katya is not at the studio she can be found teaching Fly Yoga, Writing, Mentoring, Consulting and helping make a holistic lifestyle more accessible for everyone.
---
follow @InnerJasmine via Facebook, Twitter, and Instagram
---
Credentials:
Fly Yoga Training at ID Gym with Brent Holden
Universal Yoga weekend at Teja with Andree Lappa (October 2014, October 2015)
Guest Lecture Teacher Trainings at Core Power Yoga (Fall 2014, Spring 2015, Fall 2015, Spring 2016)
Universal Yoga Weekend Workshop at Moksha with Andre Lappa (October 2012)
200 hr. Power Teacher Training at CorePower Yoga (December 2012)
Extensions Teacher Training Program at CorePower Yoga (January 2013)
Yoga Sculpt Teacher Training at CorePower Yoga (February 2013)
200 hr. Hot/Power Fusion Teacher Training at CorePower Yoga (May 2013)
Level 2 Training at CorePower Yoga (October 2013)
Co-Facilitated Yoga Power Teacher Trainings at CorePower (Summer 2013, Fall 2013, Winter 2014, Fall 2014)
Book your Private Session Today
Get 15% off your 1st session when you sign up for our Newsletter!
Schedule Now